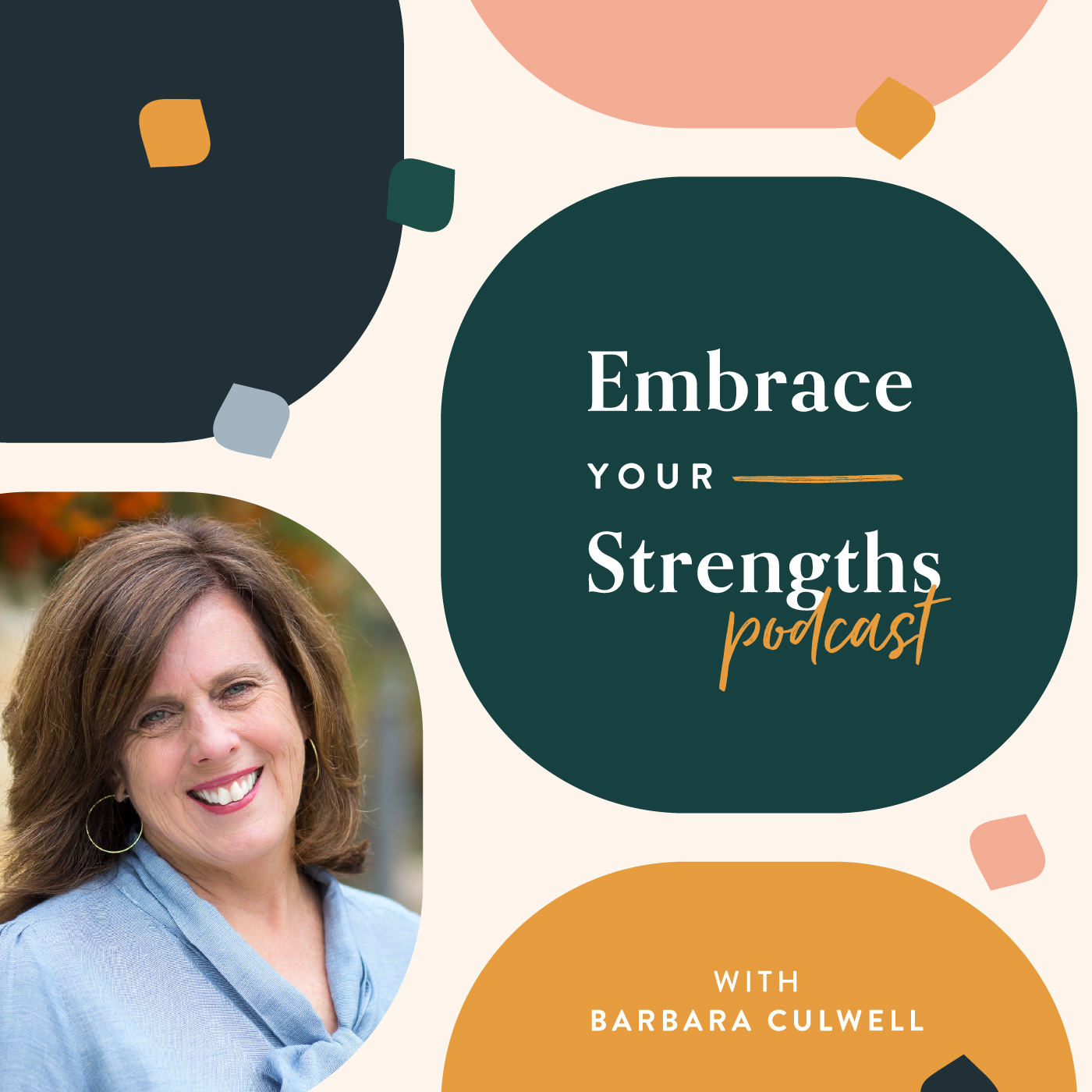 Barbara Culwell sits downs with individuals to hear how they are on the path to living out their God given purpose as they are understanding and developing their Top 5 CliftonStrengths. You will be encouraged to understand more about what is great about YOU and your own strengths. Join Barbara as she helps you navigate how to find more joy and purpose in your life through discovering your best self.
Episodes
Monday Nov 09, 2020
Monday Nov 09, 2020
Candace's Top 5 CliftonStrengths are: STRATEGIC, LEARNER, CONNECTEDNESS, INPUT & LEARNER 
Candace Fitzpatrick is founder and Chief Executive Officer of CoreClarity, Inc., a company focused on uncovering the core competencies of individuals, teams and organizations. In addition to developing and delivering learning programs to identify and maximize the innate talents and strengths of the participants, she works with organizational leadership to not only promote, but also enable, cultural change from the top down and the grassroots level up.
CoreClarity has been on the forefront of the strengths revolution that was boldly declared in 2001 by Marcus Buckingham and Don Clifton in their best-selling book, Now, Discover Your Strengths. A budding rocket scientist turned Thought Rocket, who has expanded the understanding and teaching of the results of the CliftonStrengths® assessment, Candace has personally worked with thousands of individuals and hundreds of teams to help them articulate their unique value proposition. Clients include Southwest Airlines, MD Anderson Cancer Center, Texas Instruments, the FAA, Duke Energy and Southern Methodist University, among others.
A lifelong learner, Candace earned an MBA with honors from the Cox School of Business at Southern Methodist University and a BA in Physics from Texas A&M University. She is a trained mediator and was a licensed real estate broker in Texas for over 25 years. She is a member of the National Speakers Association, has earned the Certified Speaking Professional designation and has served on her local chapter board.
Candace is married and currently lives in Plano, Texas. She enjoys nature, photography, reading, traveling, computers, and bicycling. One of her goals is to visit a country for every year of life she spends on the planet.
Early in her career, Candace made a conscious decision that work should be fun. When a friend challenged her to distill the essence of her passion into five words or less, she responded (after two weeks of contemplation and soul searching) with: I turn dreams into reality. Today she is having fun helping others turn their dreams into reality – and in turn is realizing her own.
In this episode Candace shares her journey of discovering and developing her own strengths.  Her passion and knowledge of the uniqueness of each individual is captivating!