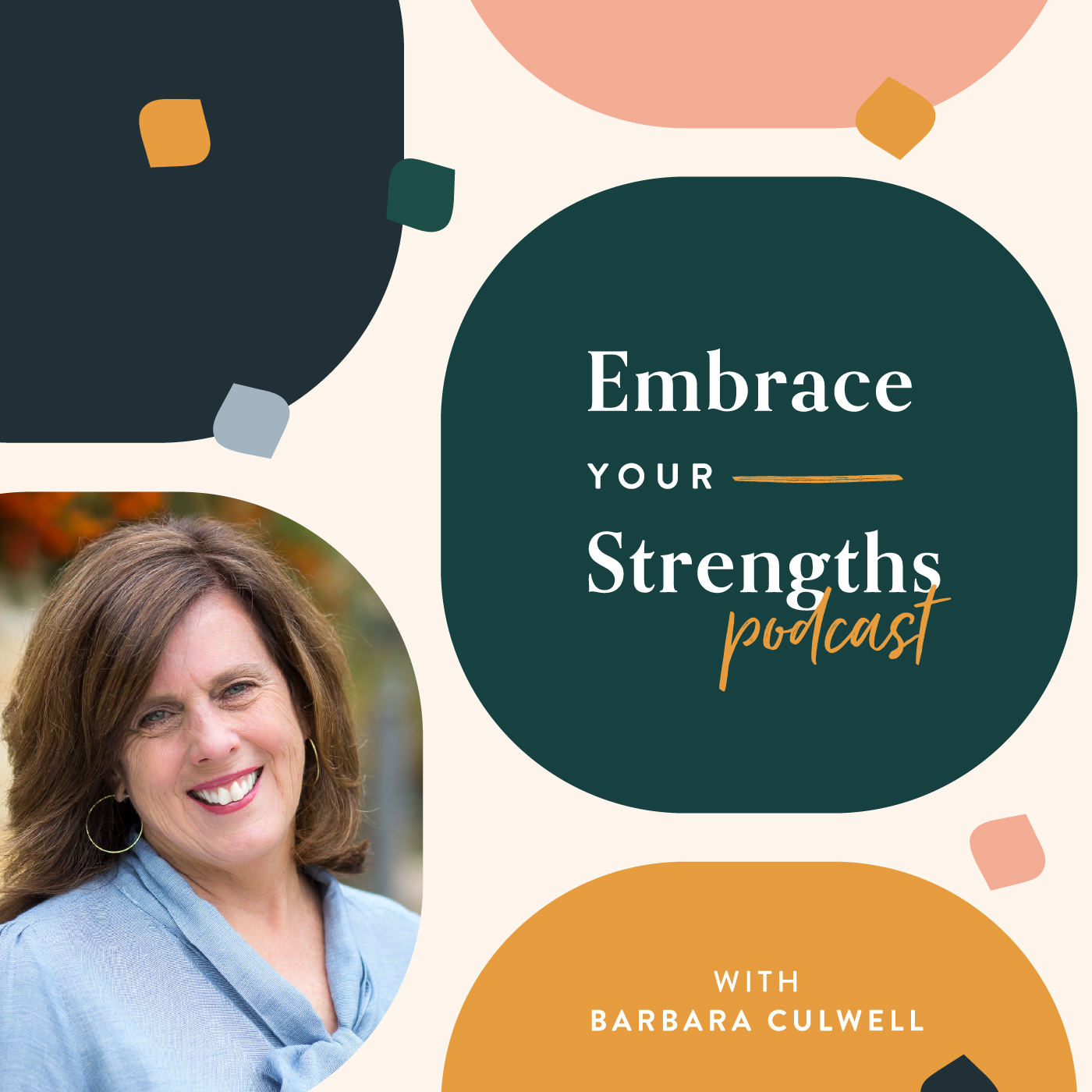 Barbara Culwell sits downs with individuals to hear how they are on the path to living out their God given purpose as they are understanding and developing their Top 5 CliftonStrengths. You will be encouraged to understand more about what is great about YOU and your own strengths. Join Barbara as she helps you navigate how to find more joy and purpose in your life through discovering your best self.
Episodes
Tuesday Sep 05, 2023
Tuesday Sep 05, 2023
Janelle's Top 5 CliftonStrengths are: Achiever, Woo, Developer, Responsibility & Belief
Janelle  lives in Austin, Texas, with her two very high-energy kids and two very high-energy dogs. They're a great match for each other. 
She  loves to spend all of my free time outdoors--even in these triple-digit temps. She even works outside when it's not so hot that my laptop overheats. When she's  not working or enjoying the outdoors, she is a  Soccer Mom, Theater Mom, and Chauffeur Extraordinaire. And she loves marathon naps (which might be surprising since she is an "Achiever")