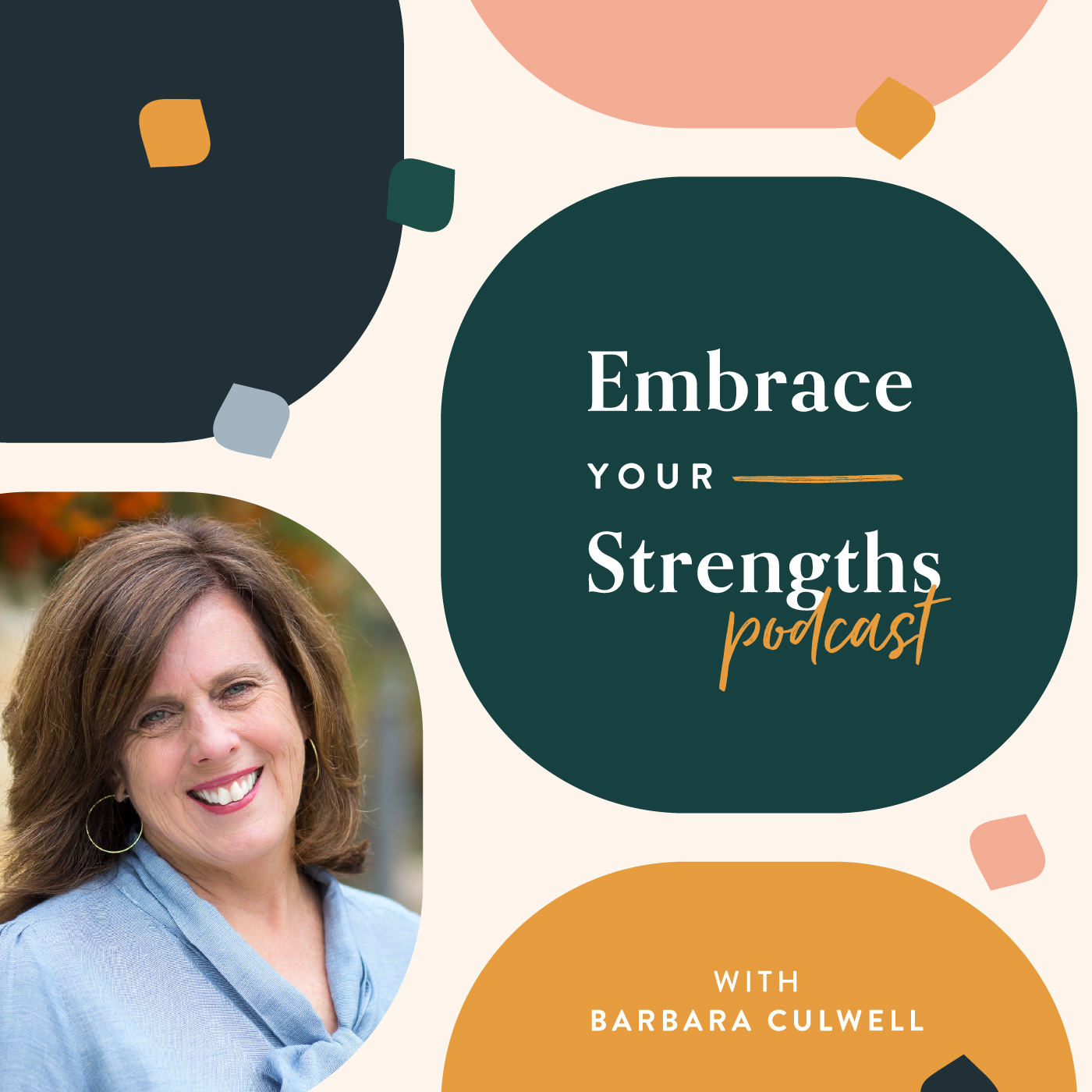 Barbara Culwell sits downs with individuals to hear how they are on the path to living out their God given purpose as they are understanding and developing their Top 5 CliftonStrengths. You will be encouraged to understand more about what is great about YOU and your own strengths. Join Barbara as she helps you navigate how to find more joy and purpose in your life through discovering your best self.
Episodes
Tuesday Nov 14, 2023
Tuesday Nov 14, 2023
Debby's Top CliftonStrengths are:  Futuristic, Maximizer, Individualization, Positivity  & Learner  
Debby Thompson and her husband, Larry, have served in global missions with Cru® (CampusCrusade for Christ International) since 1974, and are counted among the pioneering Western
missionaries who lived covertly behind the Iron Curtain in Communist-controlled Poland. In total, the Thompsons spent 33years serving in Eastern Europe, ultimately leading Cru's work in 20 European nations. Together with their three children, they were witnesses to a period of dramatic social, political, and spiritual change.

Now with Church Movements and living in Cincinnati, Ohio, Debby, an active grandmother of seven, is an award-winning author, a speaker, and a mentor for women around the world. In her newest book, Pulling Back the Iron Curtain: Stories From a Cold War Missionary, she takes the reader on a riveting journey to experience the personal challenges of a missionary's life in the communist world during the Cold War.

Subscribe to Debby's blog, Living with Eternal Intentionality®, at DebbyThompson.com  and
follow her on Twitter at @Debbythompson17. To contact her directly, email: Debby.thompson@cru.org


Find out your strengths by taking the CliftonStrengths Top 5 Assessment  
Workshops and Coaching with Barbara Culwell